"Being committed to your health and fitness should be your priority, and maintaining overall health should be your goal." 
We all get really concerned when we put on even a little bit of weight, and somewhere it makes us lose our confidence in ourselves; therefore, it is vital to take this seriously. One should pick a suitable and sustainable weight loss plan to get desirable health and body shape. A weight loss plan is generally a gateway to health, improving habits, and leading a very active lifestyle.
However, with so many diet plans available in the market in which half of the lot fails your miserably, it's very hard to find the right one. And we know you may be facing the same situation. You can be someone who has already tried several diet plans to achieve minimal or no results and looking for advice on choosing the right weight loss plan. Well, don't worry; we have got you covered.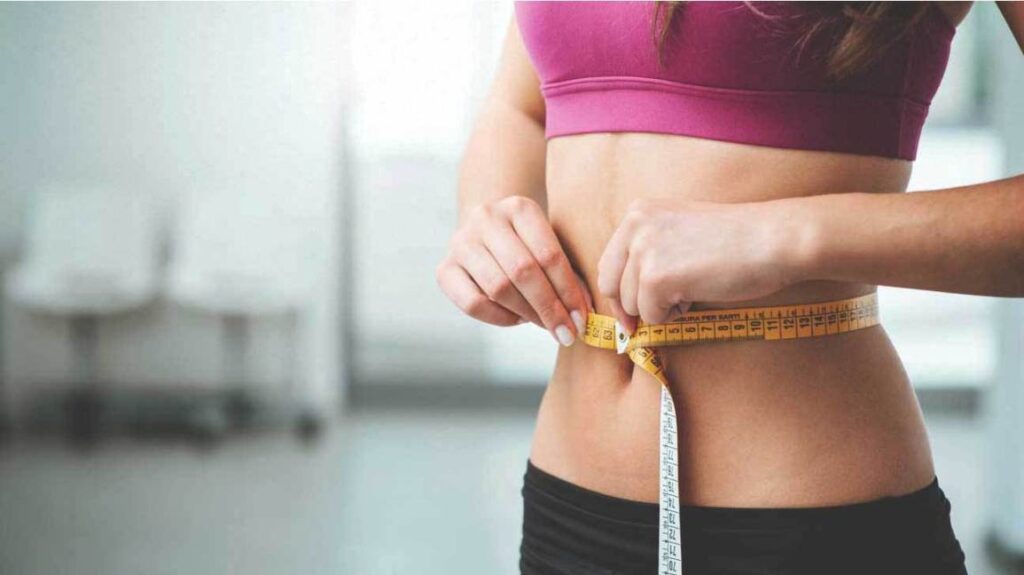 How To Choose The Right Weight Loss Plan?
Before picking any weight loss plan, one must consider some factors that will help one make an informed decision. Below are the factors to make your decision easy.
Decide The Weight Goals
You can't begin with any plan if you have not decided on the motive yet. Thus, to start with the weight loss program, firstly, you have to set your weight goals and then start working towards them. For instance, if you have just come out of pregnancy and now want to shed weight, you need a diet plan full of calories and nutrients that allows recovery and produce sufficient breast milk.
Also Read:- The Best Weight Loss Supplements For Women In 2023
Consulting Health Care Providers
Before beginning with any weight plan, it is vital to consult with a doctor or health care expert. They will review your health history and suggest you the right plan you should pick for weight management.
 It is crucial to share every minor detail of your weight and health with the healthcare expert, as he can refer you to a related health coach, weight-loss support groups, and reputable dietitian accordingly. The related doctor can tell about its health benefits and potential outcomes after reviewing the patient's past records and medication. For instance, an individual suffering from heart disease requires his doctor's approval of his formulated diet plan.
Budget
If you are planning to select the Weight Loss Plan, then the essential thing you should keep in mind is the "Budget" required for it. To manage your weight or for a weight loss plan, you need the help of a dietician and doctors that cost you a good consultation amount. Also, the diet and medication costs include in the weight management program. Therefore, while planning a weight loss program, firstly arrange the required fund and then go further with the plan.
Perfect Meal Plan
Every weight management program includes a diet plan that one has to follow. After deciding:
Check the diet plan of each weight program and select one that matches your needs.
See if you require a high-protein or low-fat diet or a strict diet with general guidelines.
Make sure you buy special food or supplements for your diet. 
Flexibility & Balance
Always select a weight management plan which is flexible for you and fits your routine. Also, a healthy and balanced weight loss program offers varieties of food rich in nutrients. So always pick that weight plan which has a balance of nutrition.
Exercises
Exercises are a must in every weight management program, and these exercises lie from basic to complex. Thus, while opting for any weight loss plan, see what kinds of exercise it covers and whether you can do them.
Period, Risks, And Outcomes
While selecting any weight management program, check the duration that it will take to complete. Also, go through all possible risks and outcomes you get from that weight plan. You can go through testimonials or reviews of the clients that have used that program to get a better idea.
A Comprehensive Approach
A nicely formed and implemented weight loss program covers weight loss and other body-related problems. For example, handling stress, getting sufficient sleep, eating a healthy diet, and staying motivated. Thus, always select such weight plans that will give you multiple benefits.
What To Avoid While Selecting Weight Loss Plans?
You should keep in mind that getting healthy and losing weight is not a quick fix you will get. But if you will do good research about the weight loss program, you can get finer results, and the wrong choice could impact you oppositely. Here are some red flags that one should be aware of and not choose if any weight loss plan offers them.
A diet plan that allows excessive eating
Weight loss plan that promises to flatten your stomach and shrink your waistline.
A diet plan that ensures excessive weight loss in a short period (like 10 pounds in 7 days).
Healthcare companies promise weight loss through pills.
A program that physicians do not approve of or is not rooted in science.
Conclusion
Multiple diet plans help you lose weight by providing many health benefits. But making an informed decision about your diet plan is based on your lifestyle and food preference. If you choose the right weight management plan according to your capability of following it, you will be able to stick to that plan for the long term.
If you are committed to your fitness and want to lose weight, Lose Fat Now is here with its most effective weight-loss plans. Without going through starvation and getting compromised with the food you like, we provide you with the perks of this plan by taking a behavioural approach. Also, we offer you related health products that will help you lose weight rapidly. To be a part of our weight loss plan, get in touch with us at dietcoach@losefatnow.net.